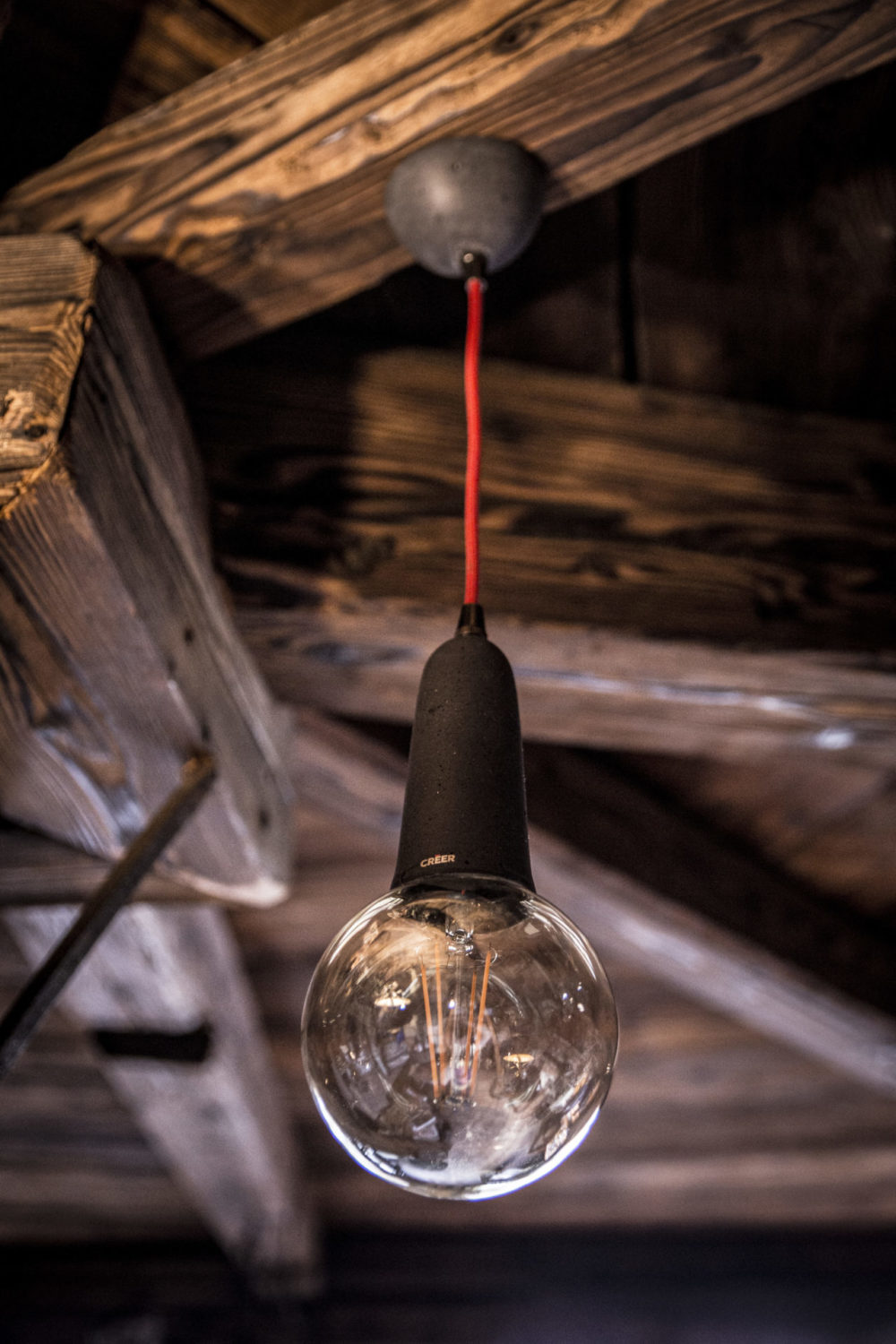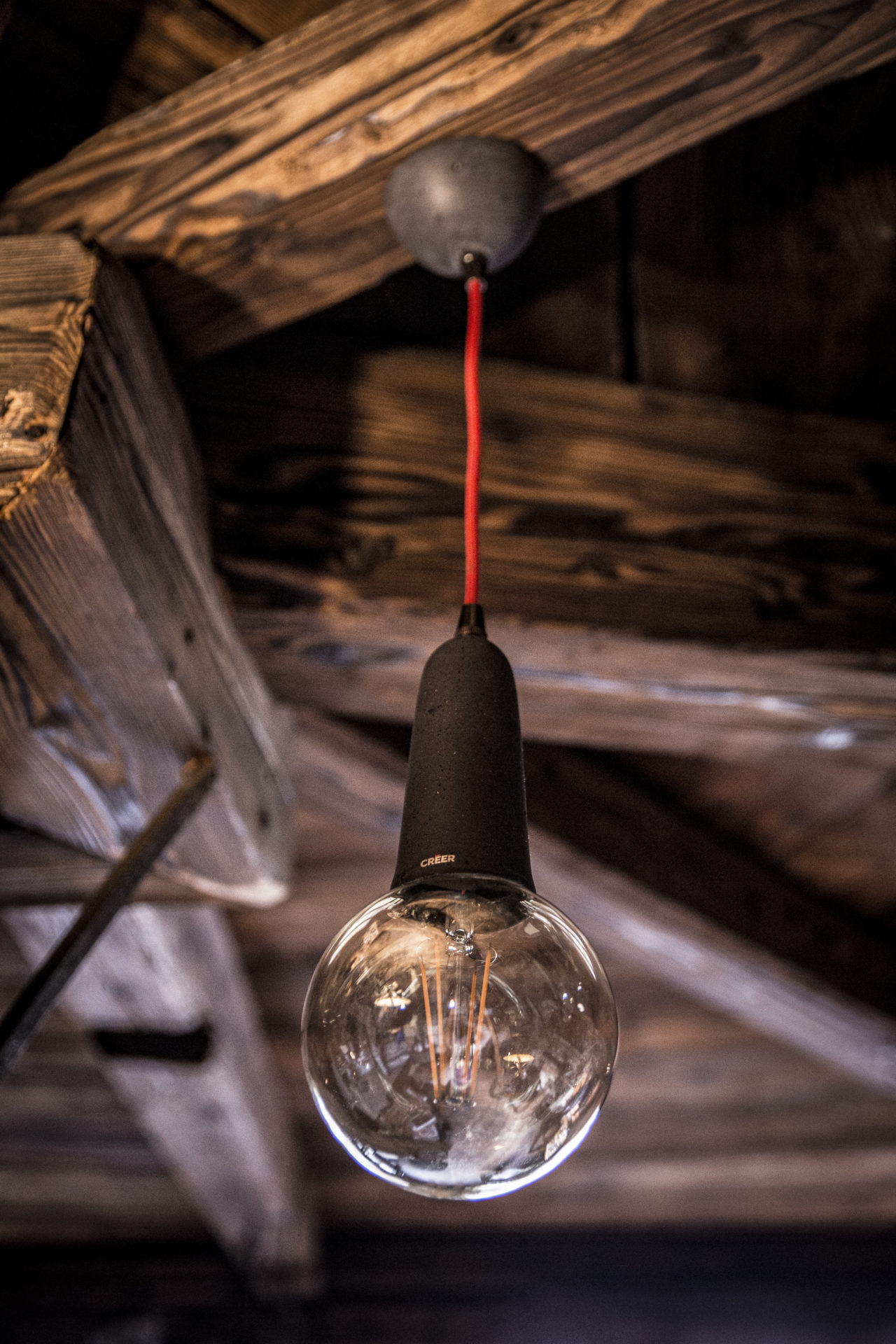 Lamp IZAR
Lighting is an important part of an interior, not just for its function, but as a significant  design element – even if the light is off. Concrete lamp IZAR could become the icing on the cake in your interior. The elegance of  the lamp will best excel in a minimalistic interior giving enough space to the characteristic shape and material of the lamp cover.
The package is supplied  including a concrete cover for a socket, a ceiling cover, a socket set and a colour cable.
The colour  of the cable depends on your choice: black, red or grey (indicated in the order form).
Light bulb is not included.