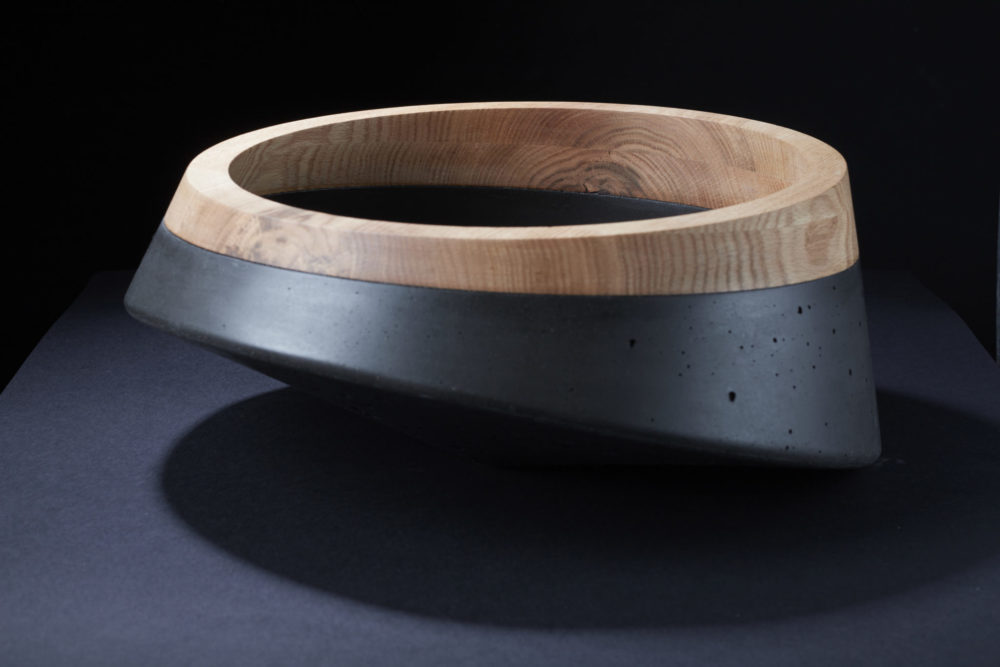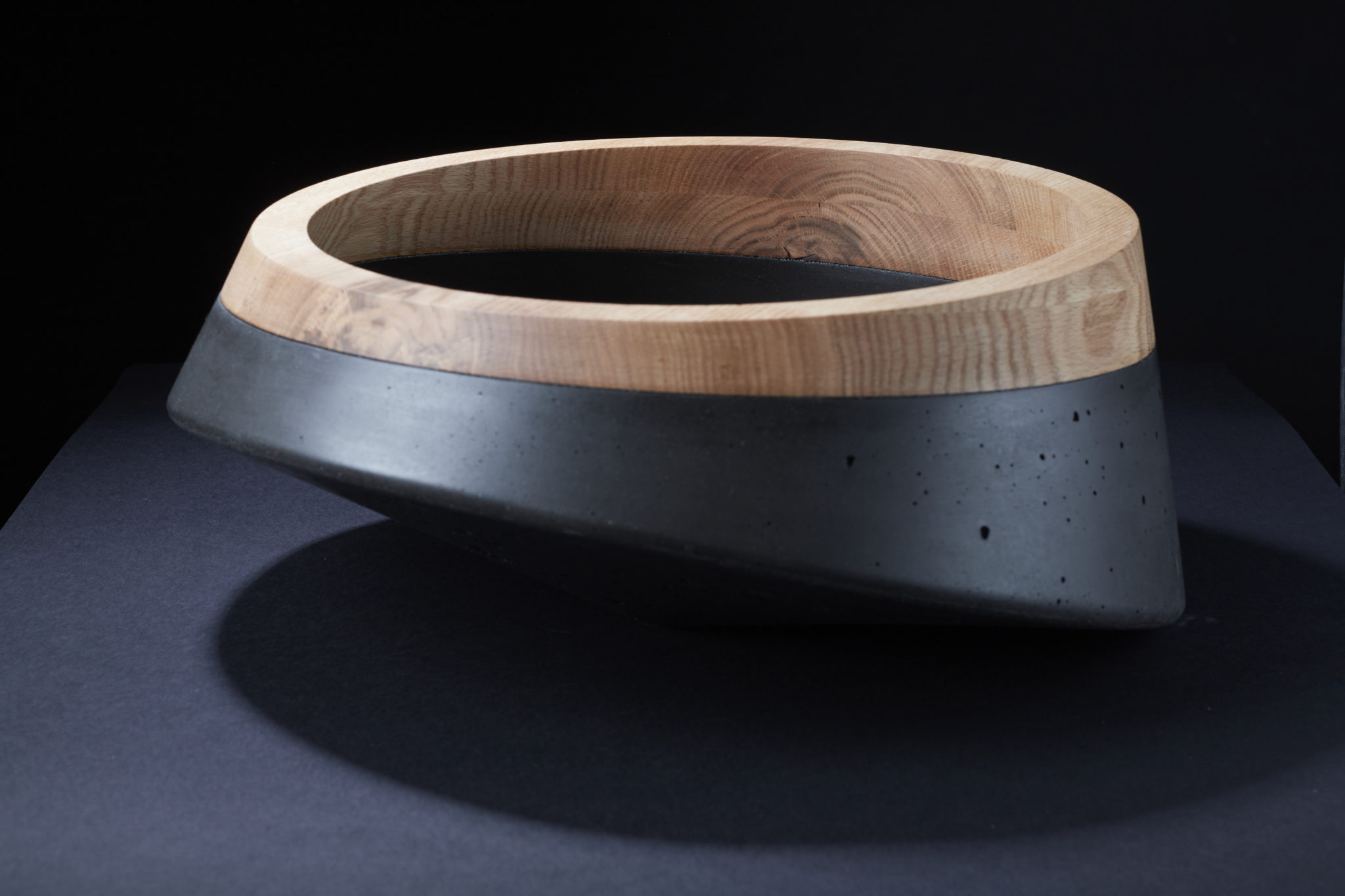 Washbasin PEG TOP
Handmade design washbasin made of natural concrete combined with wood, made for mounting it on board without hole for battery instalation. Top class surface finish will defend it against common chemicals that are ussualy used in the household. The size of the washbasin is optimal. Height is 19 cm, the biggest diameter is 48 cm and thickness of its walls is 2,5 cm.
Washbasin can be integrated to the working desk according to wishes of the customer.
Design: Valeriia Sidelnikova
Student of furniture desing and interior in Západočeská univerzita v Plzni, from Russia, that came to Chzech Republic to study in 2017. Her inspiration was unstable objects. Simplicity and minimalism was important for the washbasin to be the most important and the most significant element in the bathroom. The main task was to design unusual shape and connect two materials – concrete and wood. Bottom part of the washbasin is flat, washbasin stands on that part and ties to its rounded edges. Washing is comfortable because the upper part is narrow and the washbasin is placed according to ergonomic requirments.