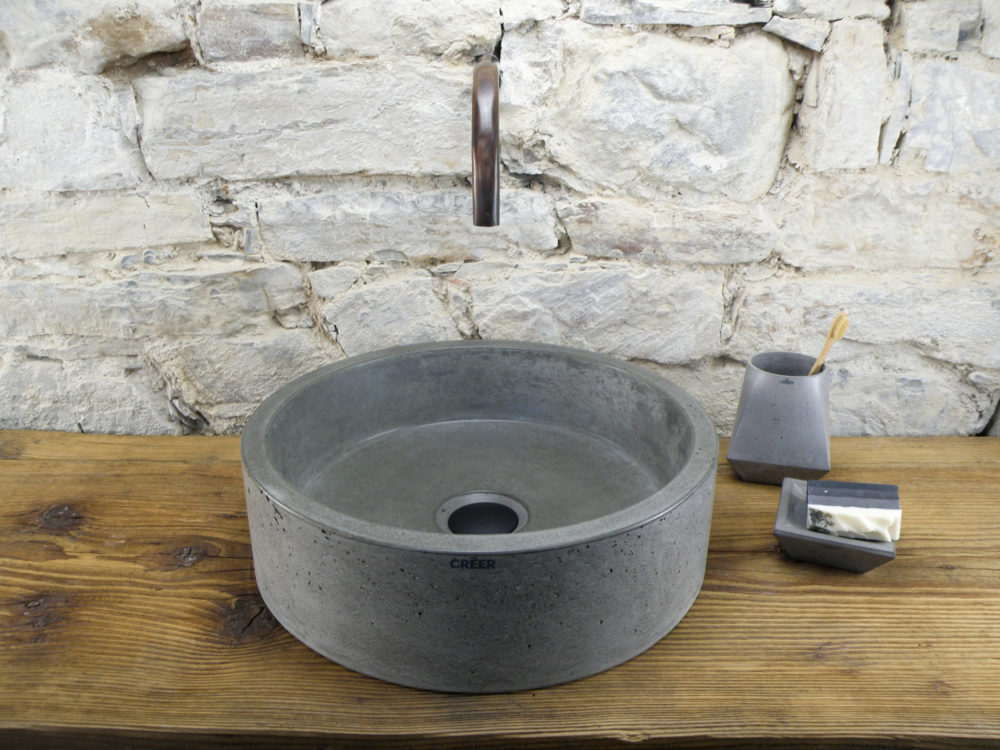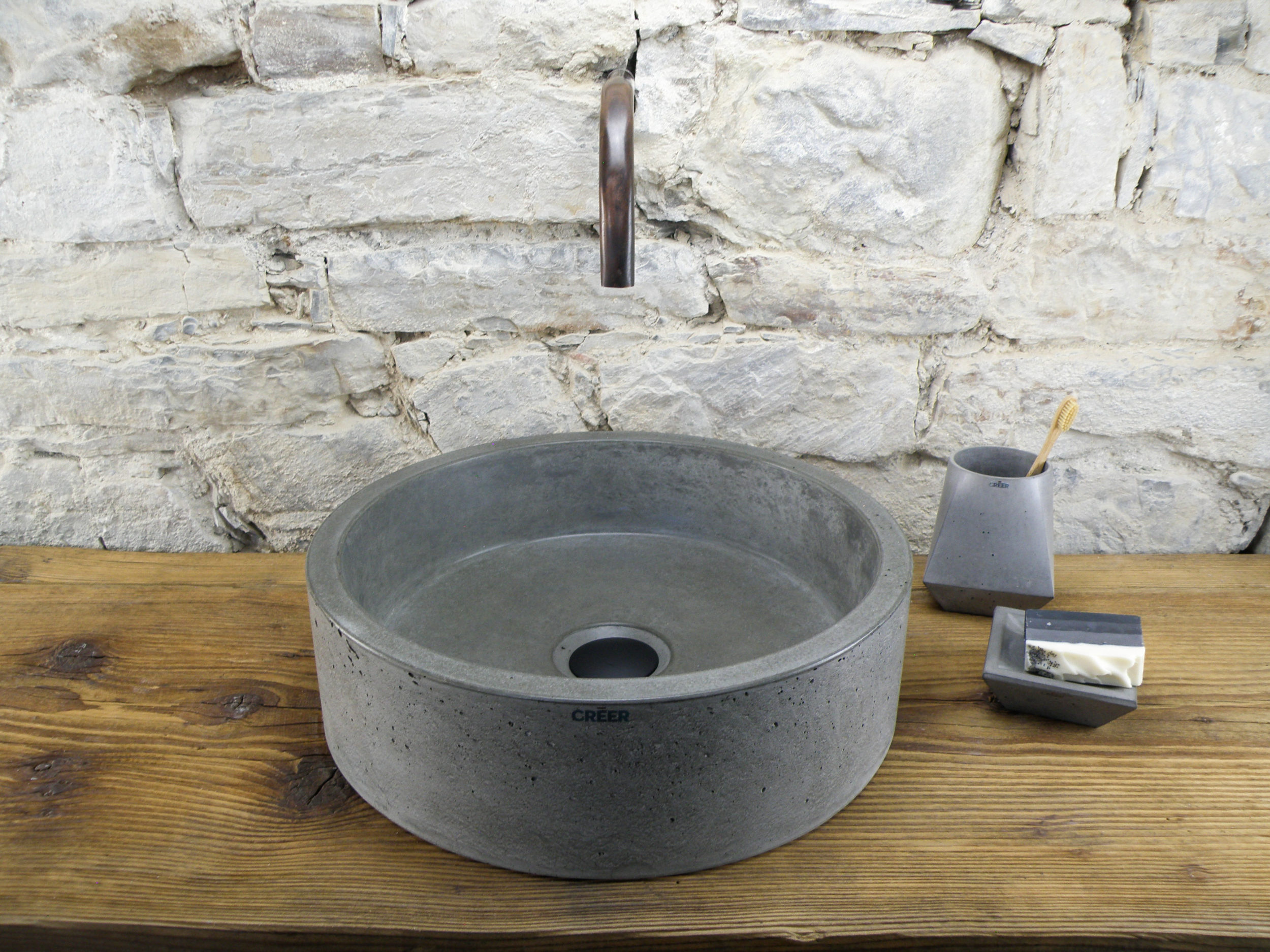 Washbasin TORUS
A handmade designer washbasin made of natural concrete to be positioned as desk-mounted without a hole for fixing a faucet.
A very elegant solution, ideal for placing on a cabinet, for example made of solid wood. The combination of natural materials will make your bathroom a truly magical place.
Washbasins are hand-polished several times and the pores on the inside are filled to achieve a smooth, easy-to-maintain surface.
Top-class finishing protects the surface of the washbasin from common household chemicals, essential oils and bath salts.
It repels water, accelerates the flow of drops and prevents the formation of limescale. Washbasins are easy to maintain and resistant to dirt.
The minimalistic shape TORUS will fit in any bathroom, descreet simplicity being the best.  Exclusive material is given space to shine making hand washing a special experience.
With concrete, you are not limited by shape or size, if these dimensions do not suit you, have your design piece made to measure. Contact us via e-mail – info@creer.cz