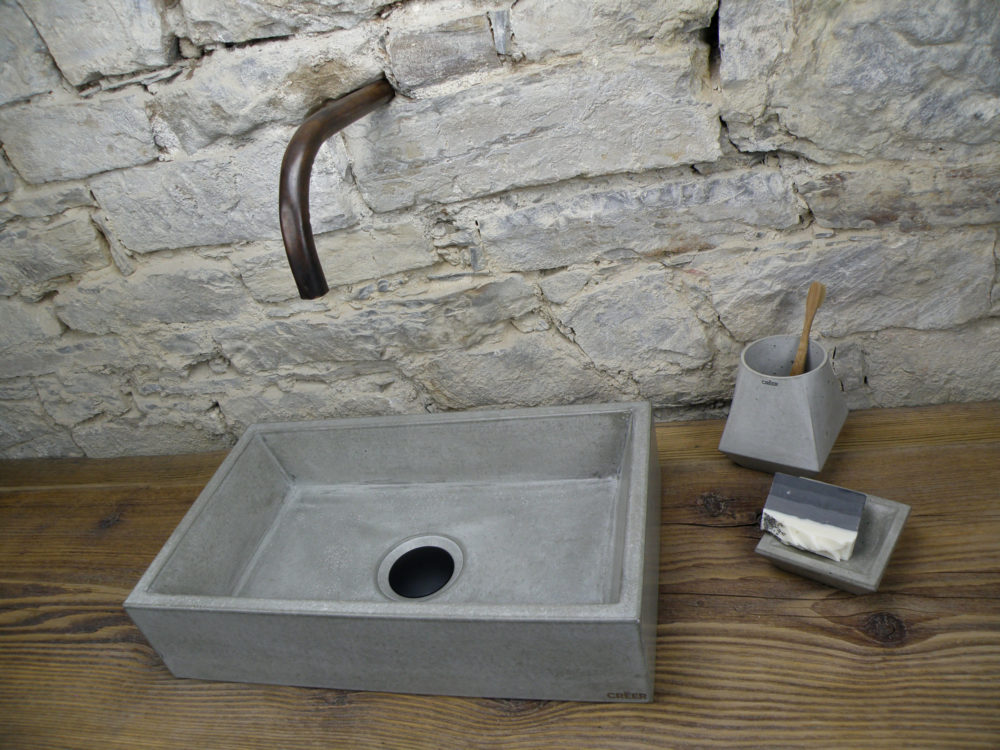 Washbasin VERVO mini
A handmade designer washbasin of natural concrete to be positioned as desk-mounted without a hole for fixing a sink battery. Its top-class finishing protects the surface of the washbasin from standard household chemicals.
The minimalistic shape of the washbasin will fit in any bathroom, descreet simplicity being the best.  Exclusive material is given space to shine making hand washing a special experience.
If these dimensions do not suit you, we will make a washbasin tailored to your ideas. Contact us via e-mail – info@creer.cz